Active Communities congratulates 20 years of Ralston Jogging Buddies
Active Communities is celebrating a milestone anniversary as Ralston Jogging Buddies turned 20.
The group was set up by Susan McDonald back in 2003 with support from Have a Heart Paisley, while Susan was the chair of Ralston Playgroup.
Susan, who went on to found Active Communities, explained: "We had a physical activity programme for the playgroup children and a group of 15 mums took part in the very first beginners jogging group in Renfrewshire. "We would run on a Friday morning while the children were in playgroup. At the end of the 10 week block we set a target to take part in the Glasgow Women's 10k and the group never looked back.
"Many of the original group are still running!"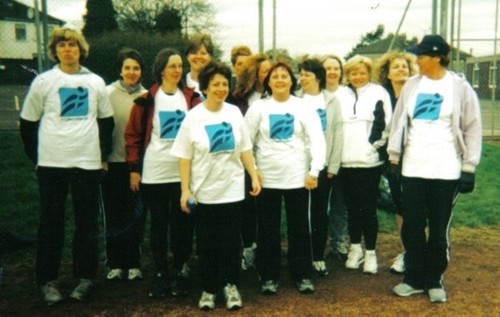 One of the original members, Margo Turner, is still a Jog Leader with the group, which meets at Ralston Sports Centre every Wednesday evening.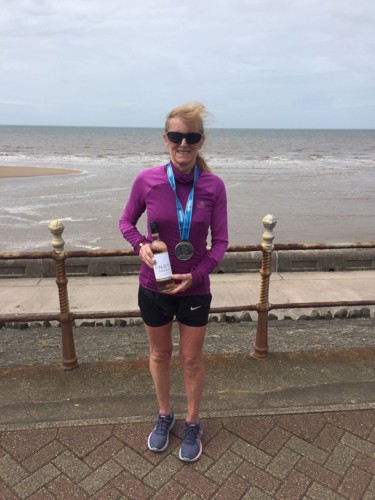 Margo, 67, who has three children and three great-grandchildren, said: "I am one of the founding members. I hadn't realised it had been 20 years, I know it's been going for ages.
"Susan was setting up the group and knew I was a runner. Some of the women wanted to keep going to do the Glasgow Women's 10k and she asked me if I'd help to train them so I said, fine. And I've been there ever since.
"I've been a Jog Leader since it started, I qualified through a Jog Scotland course and then delivered training through Active Communities."

Active Communities now has four Jogging Buddies groups across Renfrewshire: in Ralston, Foxbar, Johnstone and Linwood.Susan, who stepped down as CEO of Active Communities last October, added: "Funding from Have a Heart allowed us to train new leaders and expand the network.
"The whole ethos of Jogging Buddies was the catalyst for Active Communities - giving people opportunities, supporting them to achieve their goals and watching them thrive.
"The fact that the group is still going strong after 20 years is a true testament to the way in which Active Communities works.
"I am very proud of this!"

Ralston Jogging Buddies is nearing the end of another successful Couch to 5k training programme, run by Margo's fellow Jog Leader, Graeme Rogerson, which brought a lot of new members to the group.

Margo said: "The numbers go up and down. A few people haven't been back since covid but we've got good numbers again.
"Graeme has been good at setting up a WhatsApp group for everyone and giving them homework to do during the week.
"I still do a lot of races every year.
"My husband says to me, 'Why are you going out? It's pouring with rain', but I still enjoy it. I can talk for Britain and I chat away to everyone in the group when we're running."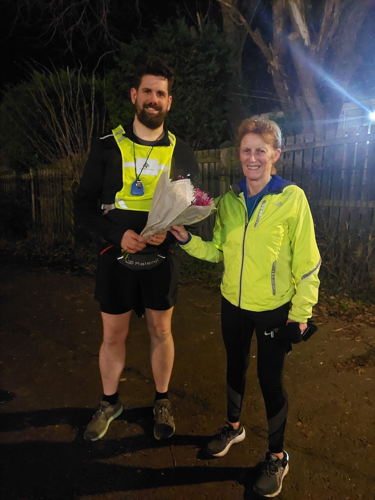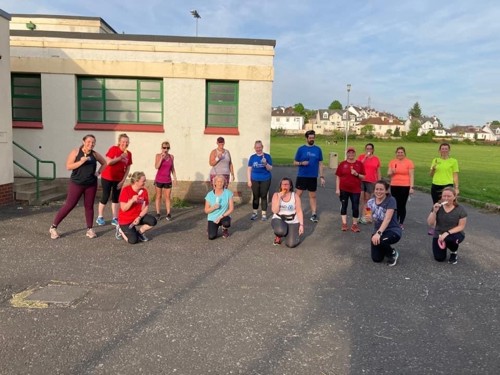 Cheryl Thomas, Active Communities' Programme Development Manager, said: "We are so grateful to our Jogging Buddies leaders for their commitment and enthusiasm.
"Our jogging groups are much more than jogging, it's about having fun, making connections, building confidence and building friendships and Margo has been a central part of that at Ralston for 20years. Its amazing! Well done and thank you Margo!"
If you're interested in taking part in a Jogging Buddies group, click on our 'What's On' section for all the details.