Saying thank you to our volunteers with a wonderful afternoon tea
We said a big thank you to our volunteers with a celebratory afternoon tea to mark Volunteers Week.
During Volunteers' Week from June 1-7, Active Communities celebrated our volunteers by hosting an afternoon tea with lots of laughter and entertainment at our Station Seven hub in Johnstone. We also featured some of our volunteers' stories on social media during the week.
Our charity has more than 50 volunteers who help as Jog Leaders, Walk Leaders, in our Community Pantry, volunteer befrienders, on reception at Station Seven and much more! To celebrate everything they do, we invited them along to Station Seven where we served up a delicious afternoon tea for them to enjoy alongside some live music, a raffle, stand-up bingo and lots of fun and laughter. Active Communities' volunteers co-ordinator Liz Devaney also handed out certificates to volunteers in recognition of the fantastic work they do.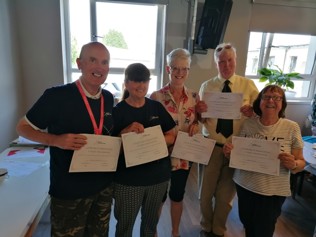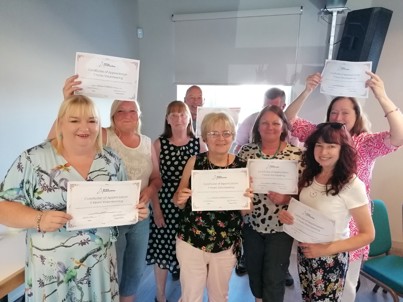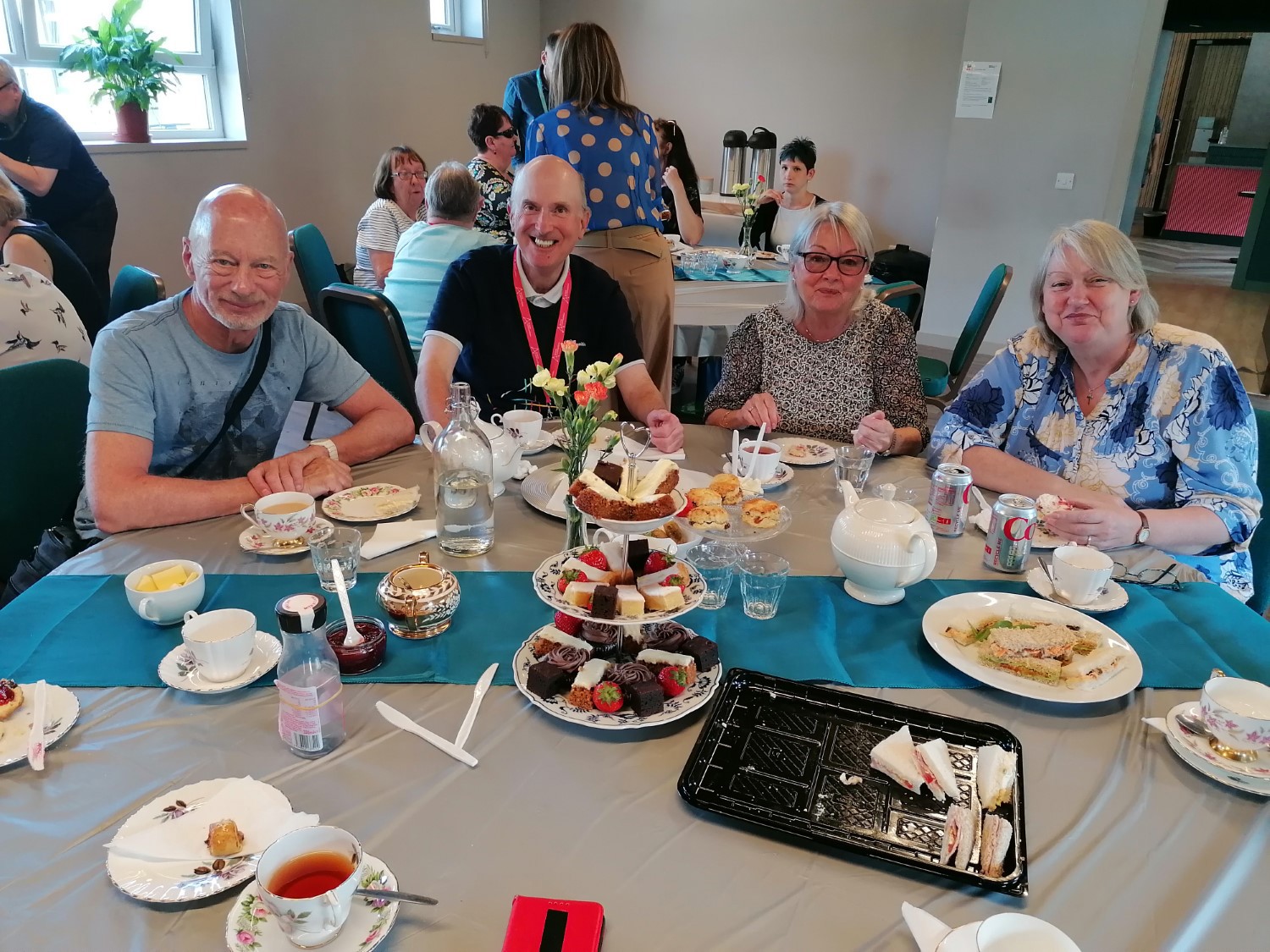 Liz said: "We have a fantastic team of volunteers here and we couldn't do what we do without them."It was lovely to have them along to Station Seven and treat them as a way of saying thank you."It was hard for them not to offer to help the staff clean and tidy everything up!"The afternoon tea and celebration was our way of saying thank you for everything they do for us throughout the year and it was a lovely, happy afternoon."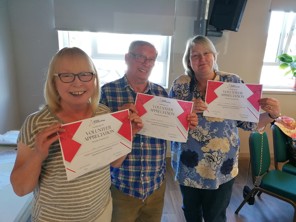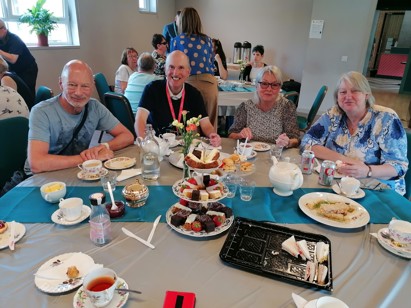 The afternoon tea was cooked by Rachael McGougan, our Community Food Co-ordinator and live music was from Erin and Craig.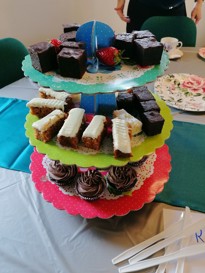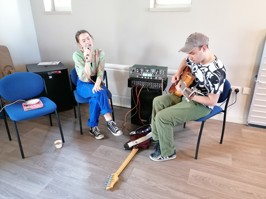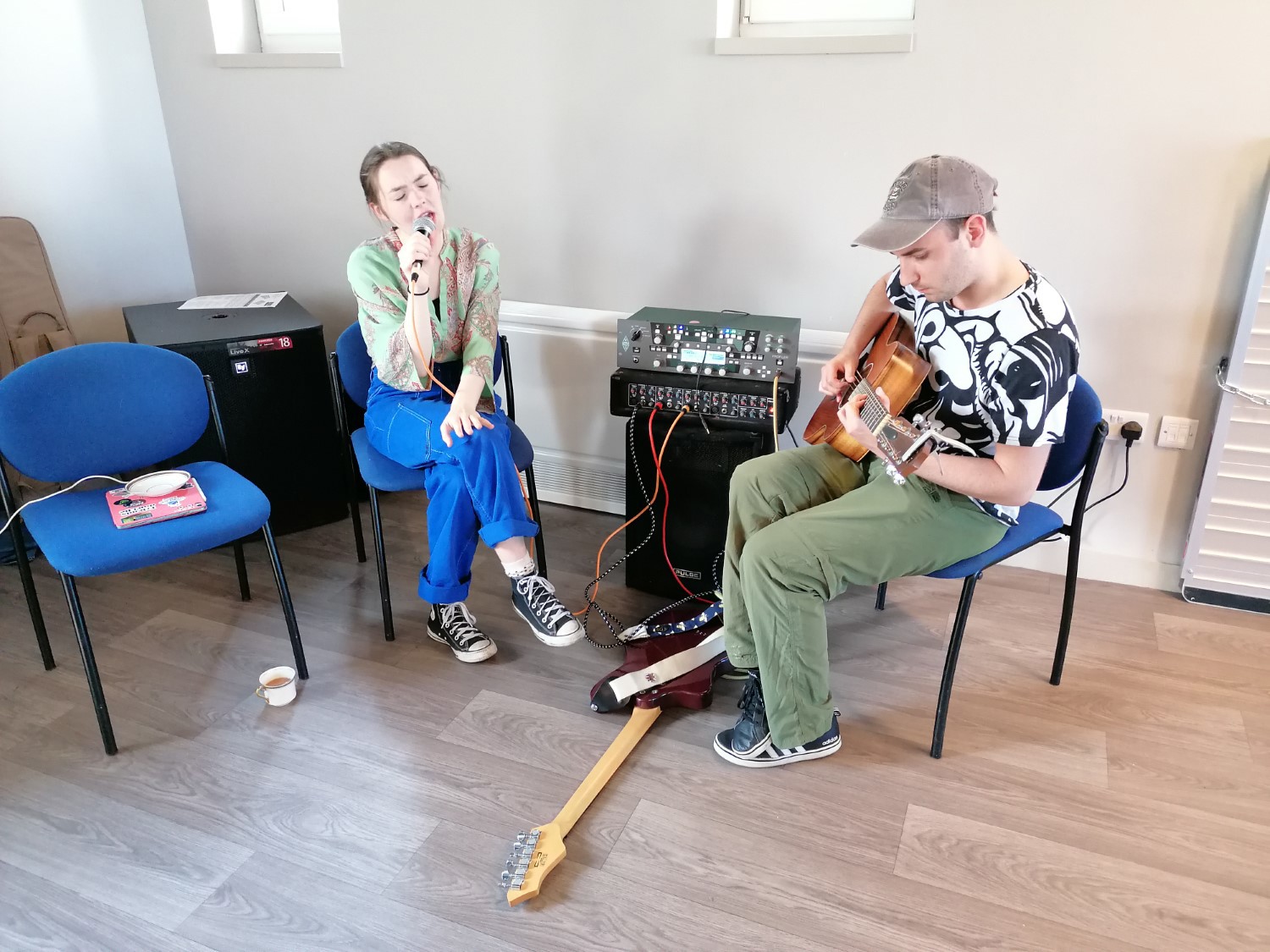 Volunteer Scotland Chief Executive, Alan Stevenson said "Volunteers are the lifeblood of Scottish communities and what better time to celebrate their very many vital contributions than during Volunteers' Week.
"In celebrating volunteers and sharing their stories, we highlight the enormous breadth of volunteering opportunities on offer and demonstrate the many benefits - especially for volunteers.
"It's important that this Volunteers' Week we celebrate AND inspire and in doing so help those new to volunteering to take their next steps."
Volunteers' Week is an annual campaign, which takes place every year from 1st to 7th June.