Fun in the rain at the Glasgow Kiltwalk 2023!
A determined team of Active Communities staff and volunteers took part in a wet Glasgow Kiltwalk in April 2023.
It may have been wet and cold but we got on with it, kept smiling and had a great day!
The forecast was for rain but we packed up our waterproofs, walking trainers and lots of snacks to keep us going.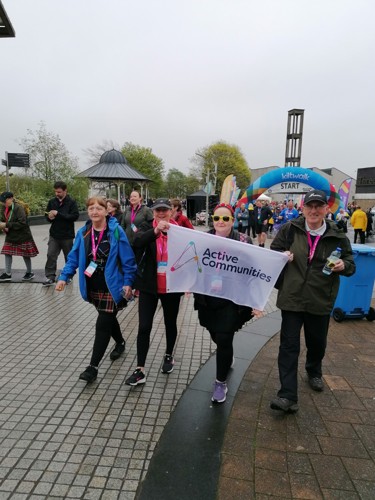 One group took part in the 14-mile Big Stroll while another group - including eight-year-old Leon - took part in the Wee Wander, a three-mile walk finishing in Moss O'Balloch Park.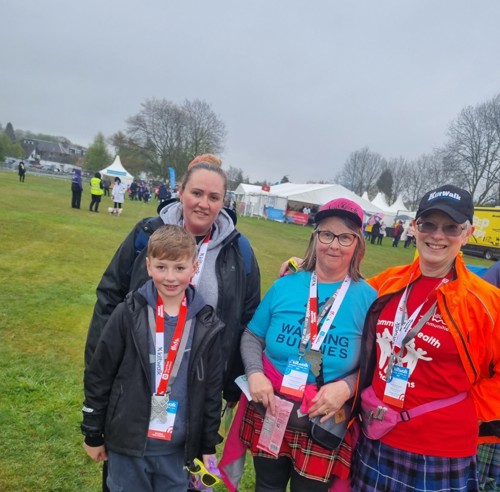 Entries for this year's Kiltwalk were kept low by organisers to encourage more people to take part. In return, Active Communities will claim Gift Aid of 25% on top of the money donated.
We'd like to give a massive thank you to everyone who has already donated and who has encouraged and supported us along the way!
Our fundraising page is open until June 30 and if you want to donate, you can do so here.